Over 18 Years of Experience
Millicent K. Valdes C.E.
Millicent graduated from the Rocky Mountain College of Electrology in 1991. After becoming a certified electrologist she began her career working for the owners of the college in their Electrology office. She also gained valuable experience while working in a plastic surgery center in Golden. She has been at her current location for over ten years.

Electrolysis
Electrolysis has over a 137 year history of safety and effectiveness. In 1875, Dr. Charles Michel, an ophthalmologist, was experimenting with ways to remove the painful ingrown eyelashes of his patients. He would insert a fine wire, which was attached to a battery, into the hair follicle and then release a small amount of current. He found that the current which flowed into the hair follicle destroyed the hair forever. What once appeared to be a hopeless situation now had a solution. From then until present, electrolysis has stood the test of time. Electrolysis is the only form of permanent hair removal recognized by the American Medical Association and can treat all colors and kinds of hair in all skin types without a problem.
If you choose electolysis as a solution to your hair problem, it will change your life in a positive way. Your investment will pay for itself in confidence, an improved appearance and self-satisfaction. Let us begin to help you today.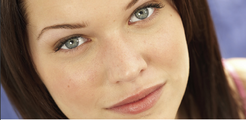 Treatment Areas:
Women:
Hair removal can be done on the hairline, eyebrows, ear, top of the nose, cheeks, sideburn area, upper and lower lip, chin, throat, neck, shoulders, back, chest, breasts, abdomen, arms, legs, bikini line, hands, feet, toes and fingers.
We do not treat the inside of the ear canal or the inside of the nose. Hairy moles can be treated with the
written permission of a doctor. It is perfectly safe to treat pregnant women, but the breast and abdominal area should not be treated after the sixth month of pregnancy due to tenderness in these areas as well as possible hormone stimulation.

Men:
Many men seek the services of an electrologist for permanent hair removal.
Areas of concern for men would include: hairlines, eybrows, beard lines, shoulders, back, neck, chest, ears and nose. Ingrown hairs are also a serious problem for many men and cause them constant irritation. Electrolysis can help in this area also.
Colorado Electrology Clinique is conveniently located in Lakewood, Colorado
For a Free Consultation
Call 303-233-1296